3 trends in European specialty foods in a changing global food market
Order a free sample pack
to experience the quality of our service.
As the retail buyer of a supermarket chain in the Middle East or Southeast Asia, you face tremendous challenges. Your customer base, which includes high earning locals and western expats, is extremely diverse. Offering good service to all these customers is vital to keep them happy and make them come back. At the same time you want to generate a healthy profit margin and avoid loss where possible to keep your management and shareholders satisfied.
"Eurochoice can supply most European products; consolidated. That's what purchasers from the Middle East appreciate in us."
In short, you play a crucial role in the chain's profitability. But how do you remain successful in a food market that is driven by changing consumer behaviour and disruptive trends and evolutions? The coronavirus pandemic alone, for example, has significantly changed consumers' food shopping behaviour, with people focussing increasingly on their health.
The main theme in all the changes we identified in 15 European countries
Seeing and exploiting success and opportunities in a dynamic food market requires creativity, entrepreneurship, a good understanding of new possibilities, and partnerships. Since obviously you can't do all this on your own. And fortunately you don't have to. Eurochoice is your gateway to thousands of European (specialty) foods. Our buyers work with leading companies in 15 European countries. Our product scouts take to the road to identify trends and developments in all European countries. We are happy to share this knowledge because we see ourselves as trade partners, rather than ordinary suppliers. The trends we identified in the European specialty foods market are consistent with a changing global food market.
"Convenience, health and lifestyle values are the key aspects that will permanently change the shopping behaviour of rich locals and expats in your supermarket."
1) Customers prefer convenience
Consumers' need for convenience has grown exponentially. This includes products that are Ready to cook, Ready to heat, Ready to giveaway and Ready to eat. Convenience food poses a number of challenges in terms of user-friendliness, food safety, variation, packaging, nutritional value and product appeal. The time that people have for preparing and eating a meal is a huge factor in this, as is the fact that they don't feel like cooking or don't like to cook.
Example(s) of relevant European products in this area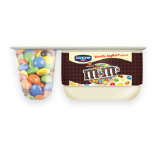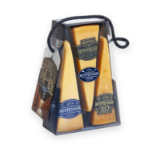 Reypenaer Cheese Gift Package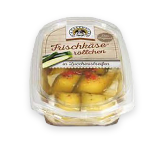 TapaSnack Combination Pack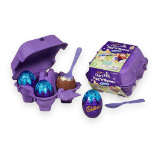 Milka Chocolate Eggs with Spoons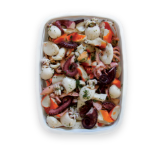 2) Customers prefer healthy options
Living a more conscious life by choosing to buy products that contain less sugar, salt or additives. Personalised and tailored nutrition with products that contain natural or added functional nutrients, such as omega-3 fatty acids, minerals or vitamins. And a growing number of apps that make healthier living and eating easier. In addition, an ever-increasing group of consumers are forced to pay attention to what they eat due to ageing or food intolerances.
Example(s) of relevant European products in this area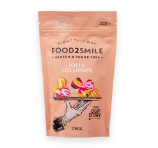 Food2Smile
Sugarfree Lollipops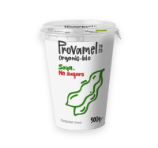 Provamel Sugarfree Soya Yoghurt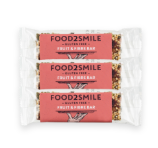 Food2Smile Glutenfree Fruit & Fibre Bar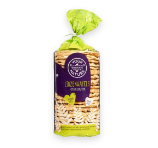 Your Organic Nature Linzenwafels
Saltfree Protein Rich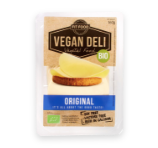 Fit Food Vegan Deli Lactose Free Calcium Rich Vegan Cheese
3) Customers choose a better future
What's in my food, and how and where is it produced? What is the company's stance on sustainability, the environment, food waste, faith, fairtrade or animal welfare? Lifestyle values are becoming an increasingly important criterion in what people put in their shopping baskets. The trend of eating less, some or no meat at all is just one aspect you need to take into account. The group of vegetarian, flexitarian and vegan consumers is growing rapidly. Researchers at A.T. Kearney expect alternative meats, i.e., cultured meat and vegetarian or vegan meat replacements, to account for 50% of global meat consumption by 2040. The market share of conventional meat will drop to 40%.
Example(s) of relevant European products in this area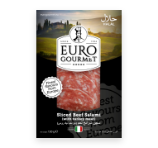 Euro Gourmet Halal Beef Pastrami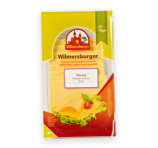 Wilmersburger Vegan Cheese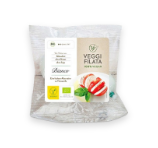 Veggi Filata Organic Vegan Mozzarella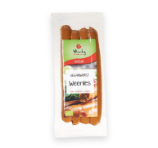 Bio Organic Vegan Weenies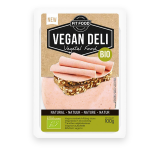 Fit Food
Vegan Deli Bio Charcuterie
A niche market for now, the lion's share of sales in the future?
The decision to eat less meat is also related to the climate goals. Calculations show that the production of 1 kilo of beef emits up to 30 kilos of CO2. Likewise, a lot of water and nutrients for humans is lost in the conversion from vegetable to animal proteins. Meat replacements are better for the environment and contribute to animal welfare. Your customers are often highly-educated, well informed and therefore inclined to be more open to this trend. So why not capitalise on this and reap the benefits? What seems like a niche segment for now may well develop into the biggest market share—with a better margin—in the near future, according to recent research. We believe this trend is here to stay.
"We have noticed a significant increase of 628% in 40 vegan product groups over the last 3 years."
Cees Mostert: Managing Director of Eurochoice
The proof of the pudding…
The one hundred million dollar question when stocking new products is:
"Will my customers buy this? And is it worth freeing up space on my supermarket shelves for this?"
So why not order a free starter kit of vegetarian and vegan products and test them?
Or have your customers taste them. As they say, the proof of the pudding is in the eating. Why not give it a try? It won't cost you a thing but it will certainly provide valuable information. Our advisers can also tell you more about what customers with a European background like and buy. And we can guarantee fresh weekly deliveries of the very best brands and products in the meat replacement segment. Including in smaller quantities to perfectly match your demand and our supply. To ensure the highest customer satisfaction, the healthiest margin and minimal loss.